As a user of natural deodorants myself, I thought it was about time I did a more comprehensive assessment of the "natural" deodorant offerings currently available in the UK. Apologies if I've missed any important ones, but I have tried to be even-handed by drawing from several online UK digital sources, all honest and unbiased*.
In a nutshell, natural deodorants are a tricky one. In theory there's nothing that's not good, especially if you're looking to move to a more natural daily beauty and skincare routine. In practice though, they can be a bit of a let down, forcing users to sacrifice efficacy, confidence and reliability for their ethical principles.
In the past plenty of people tempted by natural deodorants have thus far avoided making the switch, thanks to the notorious transition period and the ultimate disappointment of a product that doesn't achieve the high levels of deodorising delivered by high street brands without the "natural" accreditation.
A key difference between natural formulas and standard drugstore antiperspirants is the use of aluminium. The aluminium salts in regular deodorants and antiperspirants help to plug sweat glands and prevent perspiration altogether. This is not a good thing; sweating is a natural bodily function that is essential for flushing out toxins and regulating body temperature, so anything that inhibits these processes is by nature unhealthy.
Another alternative, of course, is to go without any kind of deodorant whatsoever, but the odours that can occur through perspiration can be uncomfortable and embarrassing whatever the motivation.
Since natural deodorants don't contain aluminium, they won't make you sweat less. Instead they work by neutralising the smell. Sweat itself doesn't smell, it's the bacteria that grows on perspiration that creates body odour.
So here we are, a selection of some of the UK's best natural deodorants and how they score. I have included a key 1-10 for how effective they are, V for vegan, O for organic and + to +++++ for levels of only natural ingredients.
AURELIA BOTANICAL CREAM DEODORANT (£18)
9/10 – V – +++++
I've tried many natural deodorant and Aurelia's cream-to-powder formula scores well every time. It genuinely does the trick. The calming blend of lavender and bergamot smells gorgeous and its lightweight, hydrating formula absorbs your body's natural perspiration, rather than blocking it. It's an award winner for a reason.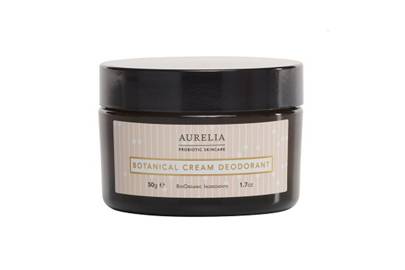 https://www.aureliaskincare.com/
SO NATURAL LIQUID DEODORANT GEL (£8.95)
9/10 – V – +++++
A new arrival on the market and a real winner. The easily applied liquid gel, and that's exactly what it is, comes in fresh spearmint or unscented options and gives all day protection from unwelcome odours. The handy 50g airless container keeps the gel fresh, goes a long way and can be popped into your handbag. You won't need to reapply this one! One for the guys too. SO natural also have a Deodorant Stick based on the same formula in their range.
https://www.sonaturalcosmetics.co.uk
AESOP DEODORANT (£23.00)
7/10 – V – +++
Aesop has fast become one of the most desirable skincare brands due to their award-winning formulas and delicious Instagram-friendly packaging. The spray nozzle allows for easy application and the eleven essential oils conceal underarm odour with a zingy citrus smell. The 50ml bottle is perfect to chuck in your bag when travelling or on the go.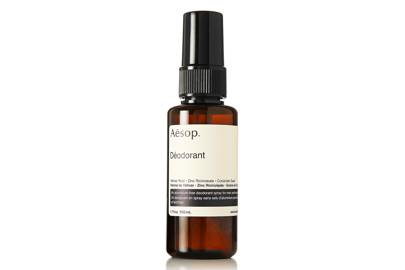 LA ROCHE-POSAY SENSITIVE SKIN ROLL-ON DEODORANT (£7.50)
7/10 – V – ++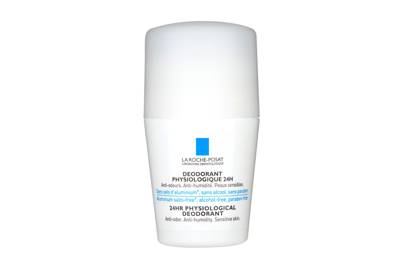 SALT OF THE EARTH LAVENDER VANILLA SPRAY ON DEODORANT (£5.49)
5/10 – V- +++++
If your main concern with natural deodorant is a sticky formula then Salt of the Earth is the brand for you. Its refreshing, super lightweight deodorising spray is easily absorbed and smells heavenly, though it doesn't last for hours. They also offer a refill service which uses 60% less plastic than buying each bottle individually. Saving your pits and the planet – win, win.
KIEHL'S ANTIPERSPIRANT AND DEODORANT CREAM (£15.00)
8/10 – V – +
Kiehl's micro-sized drying molecules will carry from you day-to-night, while the infusion of orange and lemon will leave skin feeling soft and fresh. Say goodbye to clammy armpits and hello to scents of the Mediterranean.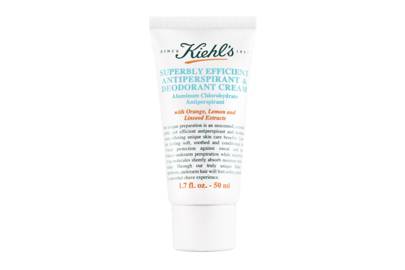 WELEDA SAGE DEODORANT (£9.95)
6/10 – V – +++++
Weleda's liquid deodorant is a little messy on application but it dries quickly and sits invisibly on the skin. While I wouldn't recommend using it on a hectic day when you're rushing around or doing high-intensity exercise, it provides a lovely, lightweight formula for a lazy summer's day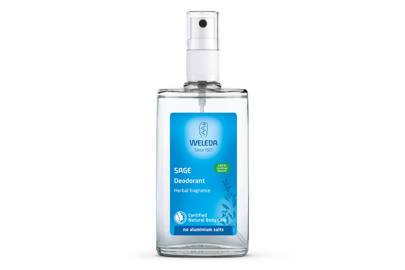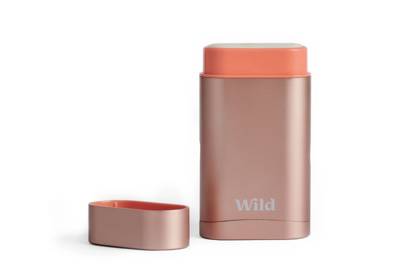 8/10 – V – ++++
A roll-on creamy formula with a mild refreshing sage scent. Of all the natural deodorants, this feels most similar to your typical roll-on antiperspirant. It dried pretty quickly and didn't leave marks on my clothes. So far, so good. Probably OK for a lazy day, but definitely falls short with preventing body odour on a work day!
SUKIN NATURAL DEODORANT (£7.56)
8/10 – V – ++++ *
A liquid with a pump action spray. It smells lovely, the citruses of tangerine and mandarin making a nice change to herbs. Spritzing this felt refreshing It leaves you wet, but again it was non-sticky and cooling.
PITROK CRYSTAL NATURAL DEODORANT STICK (£5.95)
8/10 – V – +++++
A stick made of pure mineral salts with no other ingredients added. You don't get more natural than this. It's essential to apply it to clean, wet underarms and feels light on the skin, as if you are not wearing a deodorant. It is fragrance free and is suitable for all both sexes.
NEAL'S YARD REMEDIES LEMON & CORIANDER DEODORANT (£8.50)
6/10 – V – +++++
An organic liquid with a pump action spray. The brand has other variants including Lavender & Aloe Vera but the Lemon & Coriander one smells amazing  and packs 8 pure essential oils. As it comes in a spritz form it leaves you temporarily wet but in a nicely refreshing way – not sticky or tacky at all.  It does need regular re-application however, so would not be a choice for me….but you can't argue with the quality!